Quick Summary:
As a former recruiter, I have screened a high volume of resumes and worked closely with human resources, hiring officials and other staffing agents, and I know what they are looking for in a resume.
As a professional resume writer, I have written countless resumes for my clients, and they have consistently received more interviews and job offers.
I have a Master's Degree with a grade point average of 3.8 out of a possible 4.0 and received an "A" on my master's research paper which required extensive writing expertise.
---
Free Resume Evaluation:
If you have a resume, I will give you a free evaluation; just upload it on the contact box at the end of this page or go to the contact page on the menu link bar.
Resumes from "Scratch":
If you do not have a resume, or it is too outdated to work with, I can write a resume from "scratch" at no additional cost, and no questionnaire is required.

Rush Service:
I can sometimes offer rush service, but I will not compromise quality, so I can only give you rush service when my work load permits. Contact me to see if I can offer you rush service, which will depend on how busy I am at the time and the extent and complexity of the content.
Testimonials:
Read the testimonials at the end of this page under the contact box that demonstrate my track record of success with very satisfied customers. Here is one sample: "Jim far exceeded my expectations. The resume and cover letter he created is successfully getting me through the ATS systems and I am now receiving invitations for interviews." – – – "Hi Jim …I got a new job! …A lot of my success was thanks to your help!" – M.S.
I Guarantee Your Complete Satisfaction:
We work on any revisions together, and it is not finished until you are 100% satisfied; I will also answer all questions you have about any part of the resume.
Don't be screened out by ATS Screening Systems: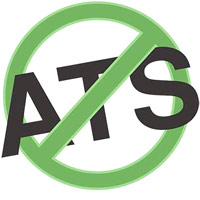 ATS computer screening systems are sensitive to resume formatting, and my resumes are formatted to be compatible with computer screening systems so you won't be screened out because of formatting issues, which can happen even if you are qualified for the job.
Personal Interaction with the writer:

You will never see any "Buy Now" buttons on my website because I am not a "resume mill"; I personally talk with every client on the phone to find out your goals and answer any questions you may have.
Jim Fred,  James Fred Associates